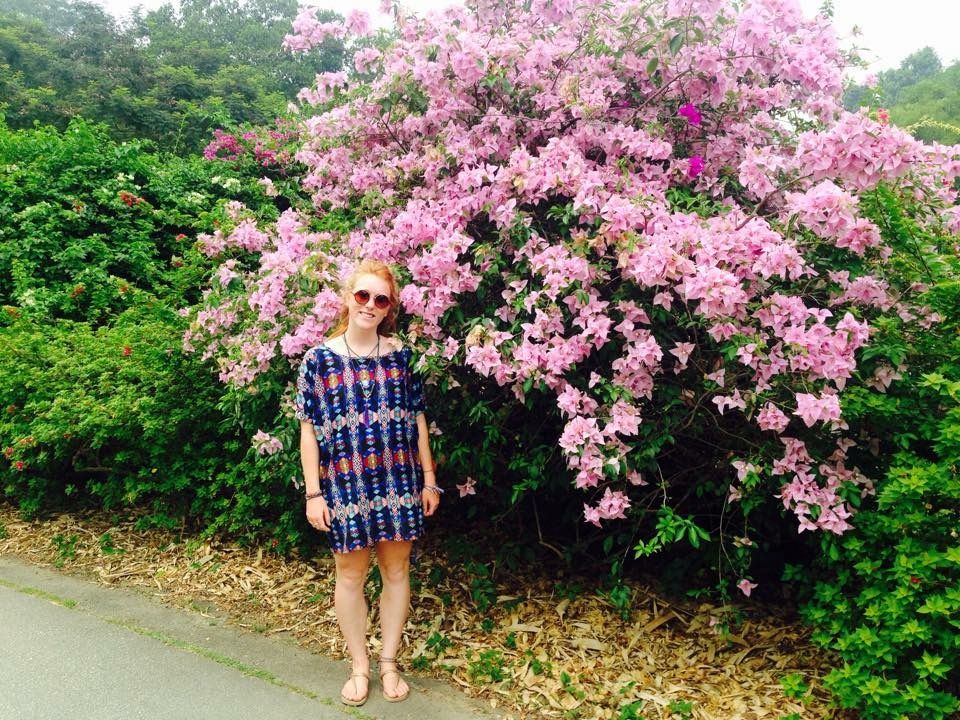 Lara Hough, 24, is a an Account Executive at Element. 
I wake up…
Usually around 6.30am, when I attempt to go for a run around Battersea Park or hit the gym (if I'm feeling bold). Then, I turn on the radio, get ready for work and leave to walk to Wandsworth Town.
I am responsible for…
Creating and sourcing bespoke prizes for the brand team at Element. No day or brief is the same and I often find myself working on anything from gift & gadget bundles to money-can't-buy holidays. My favourite briefs are the more abstract ones, where our clients ask us to create unique and unusual prize packages which correspond to the themes of their marketing campaign.
I got the job…
After returning from an epic six-months in the French Alps as a Resort Representative. I was very keen to move to London as many of my friends from university and school had already moved and I was interested in jobs relating to travel. I was very intrigued by Element and delighted to be offered a job in the brand team.
My typical day…
Starts with a catch up with my colleagues, while I wait for my computer to boot up, to hear about the exciting activities they've all been up to on their weekends and in the evenings. Then follows the most important question of the day: whose playlist is going on the office Sonos!
Next up, I check through my emails to see if any suppliers or clients have been in touch. Then, my teammates, Chris and Sarah, run over our 'to do list' for the day and I get started on researching and writing up prize proposals, ready to send back to our clients.
At lunchtime, if the weather is nice, I usually find a shady spot in a park around the corner to read my book, or head to my favourite charity shop to see if they have any vintage gems in stock.
If it's a Friday – and not my fortnightly Friday half-day (a perk of the job) – we have drinks to celebrate the end of a busy week, and I leave work with a smile on my face ready for a fun activity-packed weekend!
The best part of my job….
Is researching incredible travel destinations for prizes, which leads to my forever-growing bucket list! From incredible treehouses all over the world to the Giraffe Manor in Kenya, I'm forever looking at unique places where you can stay, as well as the unusual activities and restaurants available in each destination.
I always enjoy team brainstorms for larger briefs. We all head into the meeting room to create top-line prize ideas for an upcoming film or a brand marketing campaign. My favourite contributions are the ones that start with 'this might be too random but…', followed by a quirky idea that inspires a new train of thought.
My most memorable work moment…
Being briefed by a client who wanted us to organise a private pop concert for 1,000 people. They were keen for the concert to be hosted on a beach with a festival vibe. The brief coincidentally landed on our desks at a similar time to the release of the Netflix documentary about Fyre Festival, which had sent shivers down the spine of everyone in the events industry! As always, our proposed solution ensured that all venues would have the proper infrastructure, plumbing and accommodation to host 1,000 people – no emergency tents in sight!
After work…
I love going out with my colleagues for drinks – we often go out to celebrate a new employee starting, a company success or just to spend some time catching up outside of the office!
Exciting projects on the horizon…
I am thrilled to be going to Copenhagen this year, to help run a company staff incentive. We have an action-packed schedule prepared for the group – I'll be helping to make sure everything runs to time, and that all the guests enjoy their activities.
I'm also heading to Belize in December. We have hired a private island for 30 prize winners, for a US client who is celebrating their brand's 30-year anniversary. There's going to be a fun-filled programme and I'll be there with other team members to ensure that the whole event runs smoothly. I am so excited to be a part of it!
---