The brief
The client was looking to implement an incentive programme to reward their top sales performers. They were interested in it being a trip to the USA and they wanted to offer the team the chance to experience something they wouldn't usually on a regular holiday. So a combination of a wow-factor location, experiences specific to the destination and some well-deserved down time were all key. With a national sales force, they required flights from multiple regional airports which meant some extra planning to ensure a smooth running of the incentive trip.
The solution
We organised an unforgettable long-weekend trip to Miami. On arrival in the Sunshine State, guests were whisked to their luxury hotel in South Beach. After a restful night's sleep, they enjoyed a private tour of the Everglades complete with a thrilling air boat ride followed by an exclusive dinner at one of Miami's hottest restaurants. To top it all off, we arranged exclusive tickets to a Miami Dolphins NFL game which included surprise Hummer transfers to the stadium. With plenty of sunshine, engaging group activities, and time for some tanning on the beach, it was a trip that wowed all!
Thanks again for making an absolutely incredible incentive prize for our sales team. They truly loved it!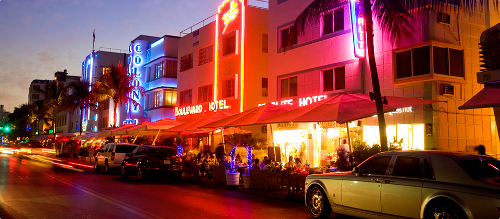 Interested in our incentive services
?