The brief

After launching the brand new Wuntu rewards app, Three UK were looking for a specialist fulfilment agency to assist with customer engagement.

Their main requirements were creative prize sourcing and concepting, winner selection, a fully comprehensive winner management service, and all fulfilment for prize giveaways featured on the Wuntu app, available to their mobile customers.

We were asked to provide a range of prizes, fitting with Three's irreverent brand positioning. They had to be fun and quirky, while also being aspirational and 'Instagrammable'.
The prizes

The prizes that we sourced and fulfilled included a wide range of holiday packages, as well as voucher-based rewards, event tickets, travel management for partner prizes and physical merchandise.

Here are some of our standout travel prizes:

Catching some waves at The Dog Surfing Championship in San Francisco
Staying in a unique UFO Treehouse in Sweden
Taking part in the world's biggest food fight in Spain
Swimming with wild pigs in the Bahamas
Desert glamping in Dubai
Stand-up paddleboarding with penguins in Chile

All packages included complete winner management and fulfilment, meaning we were involved both before and after the in-app competitions ran. We sourced all prize suppliers, including unique accommodation, activity suppliers and tour operators.

In addition to the holiday prizes, we also…

Created and fulfilled a full range of seasonal travel prizes (Christmas, New Year's Eve, Valentine's Day, Awards Season)
Organised travel and managed winners to facilitate prize experiences from other Wuntu partners including Heat Pool Party in Marbella, KISS House Party and Red Bull Gaming Tournament
Managed postal and digital fulfilment for a range of voucher & product prizes
Handled winner selection for all Wuntu competitions

Our work was awarded with two awards at the 2018 IPM COGS Awards:

Silver Prize Award in the Prize, Incentive and Reward Category
Silver Prize Award in the Loyalty category
Element played a significant part in helping Wuntu deliver a best in class rewards app and achieving over 1 million active users in less than a year. They always go above and beyond expectations of partner support and efficiency.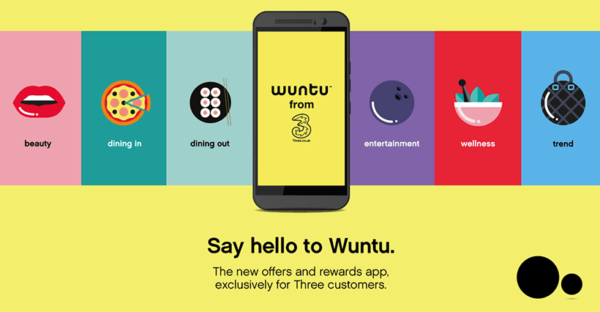 If you're looking to create a rewards or loyalty platform with epic prizes and giveaways, get in touch with the experts or give us a call on +44 (0)20 8871 9959. From sourcing to fulfilment, we'll take away the stress and keep your customers coming back for more!
Interested in our services
?