The brief
Create VIP prize packages to be given away to New Look cardholders in quarterly and annual 'Shop to Win' giveaways, in order to instil loyalty, keep customers engaged and encourage increased spend frequency
The solution
In order to most effectively reach the client's diverse target audience, we create a varied portfolio of trip options to be given away quarterly. The majority of options are aspirational, luxury holidays with a broad appeal across the customer base, each including at least one VIP experience to make the trip truly memorable:
– Sightseeing helicopter flights over New York
– Behind-the-scenes tours of leading movie studios in LA
– Luxury safari trips at a leading game reserve in South Africa
– Fast-track theme park holidays in Orlando
– Sunset seaplane flights over Cancun
However, keeping in mind the store's younger customers, we also make sure to include at least one option per quarter which is more unique/quirky/adventurous, offering an experience with real 'Insta' appeal to drive increased engagement. These packages have included:
– Caving inside a dormant volcano in Iceland
– Spending a night in a frozen igloo in the Alps
– Camel riding and 4×4 dune bashing in Dubai
– Staying in a unique treehouse chateau in the Dordogne
Keeping in mind the importance to New Look of flexibility in the fulfilment process, we provide 3-4 prize options for winners to choose from each quarter, ensuring an appealing range of options for different demographics. On the client's request, we also offer the flexibility for winners to amend these prize packages in line with their own needs and wishes, in order to ensure the most positive experience possible for every winner.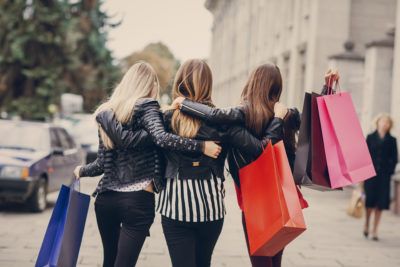 Do you need help with customer loyalty rewards? Get in touch via our enquiry form or give us a call on +44 (0)20 8871 9959 and we'll show you what we can do!